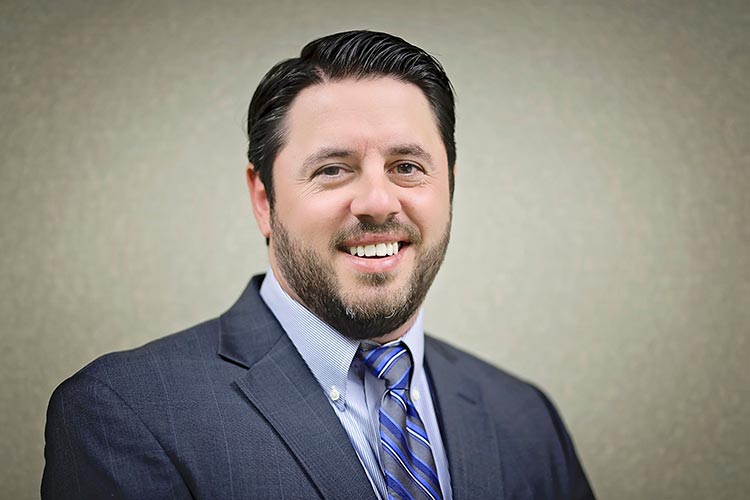 Areas of Expertise
Office
202 E. Fifth Street
Sterling IL 61081
P: (815) 625-8200
F: (815) 625-8363
Email: carlock@wmpj.com

Kyle G. Carlock
Education
Mr. Carlock earned his law degree from the University of Illinois College of Law in 2005, where he graduated cum laude. He earned his undergraduate degree from the University of Illinois at Urbana/Champaign in 2002, where he was a member of the Phi Beta Kappa Honor Society and graduated cum laude with distinction in finance.
Bar Admissions, Associations, Relevant Experience, and Community Involvement.
Mr. Carlock was admitted to the Illinois Bar in 2005 and the Wisconsin Bar in 2016. He also has a Wisconsin In-House Counsel Registration Certification and is a member of the Illinois State and Wisconsin State Bar Associations.
Before becoming a partner, Mr. Carlock was General Counsel for a nationally recognized consulting company in Madison, Wisconsin. He oversaw all legal aspects of the company from startup to its eventual acquisition by a publicly traded company.  He continues to work with startup companies and tech firms in the Madison area.
Mr. Carlock also works with and advises high net worth families and privately owned businesses in Illinois and Wisconsin regarding estate and business planning arrangements tailored to their specific needs. He counsels clients in matters relating to estate planning, agricultural business planning, trust administration, and probate administration. Mr. Carlock has extensive experience counseling farming families and agricultural operations in business and estate planning matters, including multi-generational ownership and management succession planning.
Additionally, Mr. Carlock serves on the Board of Directors of the Black Earth Children's Museum, located in Black Earth, Wisconsin. He is also a Founder and volunteer with the Museum.
NOTICE: The Supreme Court of Illinois does not recognize certifications of specialties in the practice of law, nor does it recognize certifications of expertise in any phase of the practice of law by an agency, governmental or private, or by any group, organization or association, except for "patent", "trademark", or "admiralty."